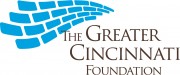 The Hamilton Mill will receive $50,000 from The Greater Cincinnati Foundation to bolster its entrepreneurial manufacturing support programs.
Hamilton, OH, January 13, 2016 (Newswire.com) - ​​​​​​​​The Greater Cincinnati Foundation (GCF) announced its most recent grant recipients and The Hamilton Mill will receive $50,000 from the Foundation. The Hamilton Mill is Southwestern Ohio's small business incubator for advanced manufacturing technologies, including clean-tech and associated digital applications. It is conveniently located between Cincinnati and Dayton in the original pioneer town of Hamilton, Ohio.
One of the nation's leading community foundations, The Greater Cincinnati Foundation helps people make the most of their giving to build a better community. They believe in the power of philanthropy to change the lives of people and communities. As a community foundation, GCF creates a prosperous Greater Cincinnati by investing in thriving people and vibrant places. An effective steward of the community's charitable resources since 1963, the Foundation inspires philanthropy in eight counties in Ohio, Kentucky, and Indiana.
 
The Hamilton Mill will utilize its grant to bolster its entrepreneurial manufacturing support programs. With its focus on advanced manufacturing, clean-tech, and associated applications The Mill fits a unique niche in the Greater Cincinnati entrepreneurial ecosystem. Two areas of programming emphasis include the development of a manufacturing client development program and the introduction of the NextGen student entrepreneurship program.
 
The manufacturing client development program will offer mentorship and expertise to those startups that are developing manufacturing based solutions. It will include an "industrialist-in-residence" who will serve as a mentor contact for those startups that require in-depth technical expertise in the manufacturing realm. Typically, business startup programs have an "entrepreneur-in-residence" to assist fledgling startups, The Mill program puts a twist on this by offering an "industrialist-in-residence" that focuses on manufacturing processes and protocols.
"A key part of a thriving and vibrant region is job creation," said GCF's Shiloh Turner, Vice President of Community Investment. "As a small business incubator, The Hamilton Mill supports job creation by providing services to manufacturing startups. We are privileged to invest in all of our service areas in eight counties."
 
Additionally, funds from the grant will be used to develop a student entrepreneurship program. This student program will engage the organization Students for the Advancement of Global Entrepreneurship (SAGE) and local schools from throughout Butler County to pool together students who have an interest in entrepreneurship. This program was previously housed at Butler Tech, but The Hamilton Mill will host the program going forward. The SAGE Program has been highly successful through the years with a number of local teams advancing to international competitions.
 
"With the introduction of these programs, The Mill is positioning itself to be a platform of support to the new 'small urban manufacturer' and the changing dynamic in this industry," says Executive Director, Chris Lawson.
According to the 2010 data collected by the National Institute of Standards and Technology, 91.4% of the manufacturing shops in the United States employ fewer than 100 people. Specific recommendations are given which include policies and guiding principles to help accelerate and assist these small urban manufacturers. These recommendations include:
Support research, analysis, and information dissemination to support cities, regions, and manufacturers, including supply-chain mapping and logistics analysis
Provide support to help strengthen the research to production continuum within cities and metro areas
Strengthen the connection between economic development and the sustainability goals espoused by governmental organizations
As small manufacturing shops proliferate and the manufacturing startup community grows larger in Cincinnati and surrounding communities The Hamilton Mill will be a launching pad for those companies. These programs will address the growing trend of the small urban manufacturer and how they can be successful in today's environment.
For more information about The Hamilton Mill visit www.hamiltonmill.org.
For more information about The Greater Cincinnati Foundation visit www.gcfdn.org.
Share: